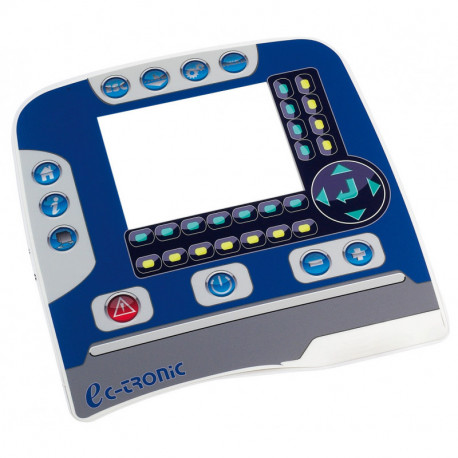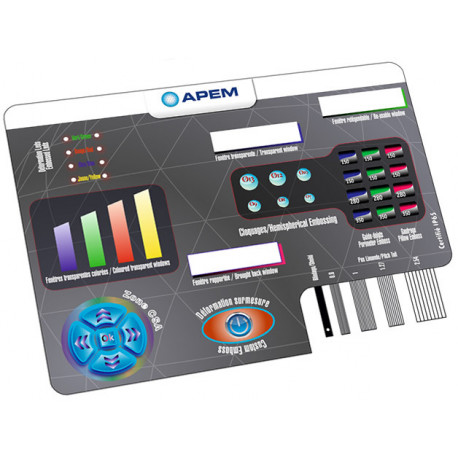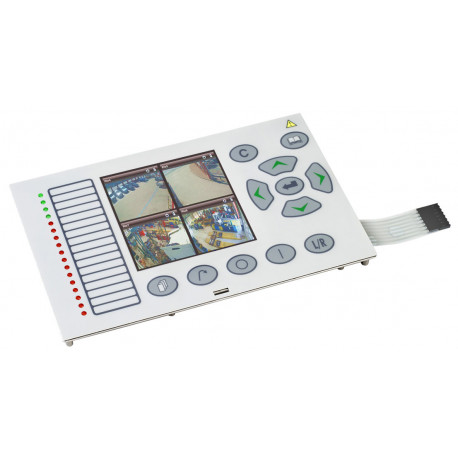 APEM membrane switch panels, standard or 100% custom
Membrane switch panels are made of several layers of polyester printed and assembled together. They create a human-machine interface at a reasonable price with low investment cost.
Since 1984, APEM has acquired the experience to qualify many materials and techniques, building a diversity of in applications in the following sectors: Medical, Industrial automation, Material handling and Agricultural machinery.
DISTINCTIVE FEATURES
Entirely customizable graphic design with digital or screen printing
Standard (some options with standard switch panels are available for quick prototyping) or 100% custom
Tactile feedback: integration of snap domes with different forces
Visual feedback by integration of LEDs
Key embossing
Indestructible marking printed on rear of upper polyester layer
Sealing up to IP65/IP67 and resistance to salt spray
Long life: up to 1 million cycles
Connection and output interface: choice of connector and pitch.
Entirely customizable graphic design
Choice of all other elements
Reduced space requirement (thickness of some mm)
The most affordable control system
APPLICATIONS
Since 1984, APEM has acquired experience and has qualified many materials and techniques
allowing to meet a great diversity of applications and needs in the following sectors:
Medical
Industrial automation
Material handling
Agricultural machinery